27.6.2010
THAT GALLERY HONG KONG (CHINA)
4 x 6: International Postcard Art Exhibition
That Gallery, Unit F 16/F, Superluck Inds Centre PH1, 45-53 Sha Tsui Rd, Tsuen Wan, Hong Kong (CN)
INTERNATIONAL POSTCARD ART EXHIBITION That Gallery is opgericht in 2010.
Het is een Artrendnow Company – New York, London, Hong Kong en Tokyo. De opening wordt verricht op
27 Juni 2010 en deze gelegenheid wordt tevens aangegrepen om That Gallery te promoten.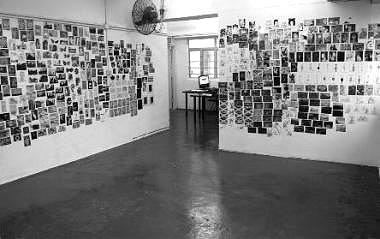 4 x 6 International Postcard Art Exhibition in That Gallery, Tsuen Wan, Hong Kong.
Mieke van Ingen heeft 8 Art Mail Cards ingezonden.
● ● ● ● ● ● ●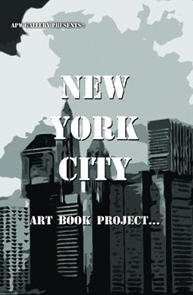 5.3.2010
APW GALLERY NEW YORK (USA)
NYC Art Book Project
APW Gallery, 48-18 Van Dam Street, Long Island City, New York, NY 11101 (USA)
INTERNATIONAAL KUNST BOEK PROJEKT "The Big Apple", "the city that never sleeps", zijn een
een aantal uitspraken die worden gedaan als men aan New York denkt. APW Gallery heeft al deze gedachten
ideeën, gevoelens en ervaringen via het NYC Kunst Boek Projekt op schrift willen stellen.
In Maart 2010 publiceert APW Gallery het NYC Art Book van 120 pagina's en meer dan 200 foto's.
Door APW Gallery is het schilderij Things2do geselecteerd voor publicatie in het NYC Art Book.
● ● ● ● ● ● ●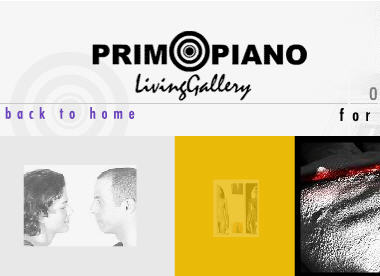 6.2.2010-2.3.2010
PRIMO PIANO LIVING GALLERY (IT)
NUAGES: Uno sguardo sul fumetto e l`illustrazione contemporanea
Primo Piano Living Gallery, Viale G.Marconi 4, 73100 Lecce, Italy
Internet: www.primopianogallery.com
INTERNATIONAL EXHIBITION De curator is Dores Sacquegna.
Primo Piano Gallery is an open space for contemporary art, open to events which range from traditional forms
of expression like new painting, sculpture, graphics, design photography to innovative experimentation:
video, installations, performance, cyberculture, net art, etc.
25 internationale kunstenaars hebben kunstwerken tentoongesteld, veelal illustraties op het thema Wolken.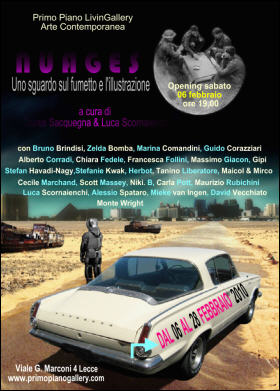 Uitnodiging van de expositie NUAGES in Primo Piano Living Gallery in Lecce, Italië.
NUAGES, catalogus van Primo Piano Living Gallery, Lecce, Italië (IT), 2010.
● ● ● ● ● ● ●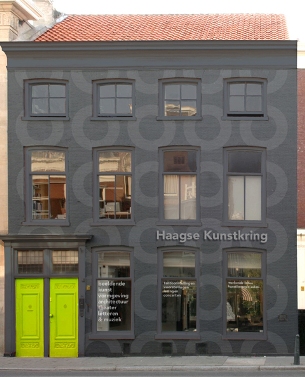 2.1.2010-19.1.2010
HAAGSE KUNSTKRING
proofDRUK: hedendaagse grafiek
Haagse Kunstkring, Denneweg 64, 2514 CJ Den Haag
Internet: www.haagsekunstkring.nl
GROEP EXPOSITIE proofDRUK laat de hedendaagse verscheidenheid in de techniek van het drukken zien.
Deze expositie, een initiatief van de Grafische Werkplaats in Den Haag, belicht ontwikkelingen in de hedendaagse grafiek.
Het laatste decennium hebben de computer en digitale hulpmiddelen ambachtelijke procedés als ets, litho, zeefdruk en
fotografie een nieuwe impuls gegeven. Actuele ontwikkelingen bieden de grafische kunsten nieuwe mogelijkheden.
De kracht van grafische kunstenaars ligt tegenwoordig in de beheersing van een mix van oude en nieuwe technieken.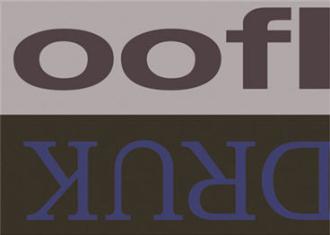 Uitnodiging van de tentoonstelling proofDRUK in de Haagse Kunstkring in Den Haag.