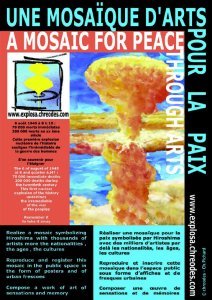 31.10.2008-31.12.2008
ASSOCIATION CHREODES (FR)
Projekt Explosa: Een Mozaiek van Vrede door de Kunsten
Association Chreodes, 12 Rue de la Tour d'Auvergne, 44000 Nantes (FR)
INTERNATIONAL ART PROJECT creating a mosaic that symbolises Hiroshima.
Reproducing and inscribing the mosaic in the public area as posters and urban murals.
● ● ● ● ● ● ●
5.10.2008-26.10.2008
SIDAC STUDIO (NL)
International Mail-Art Project: 'My World'
Piet Franzen / Sidac Studio, Hoge Woerd 77, 2311 HG Leiden (NL)
Internationaal MAIL ART PROJECT 'Stop jouw wereld in een A5 doosje'.
Mail-art is in de wereld nog steeds springlevend.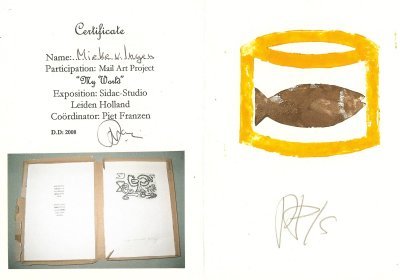 Mieke van Ingen: het certificaat van SIDAC STUDIO.
● ● ● ● ● ● ●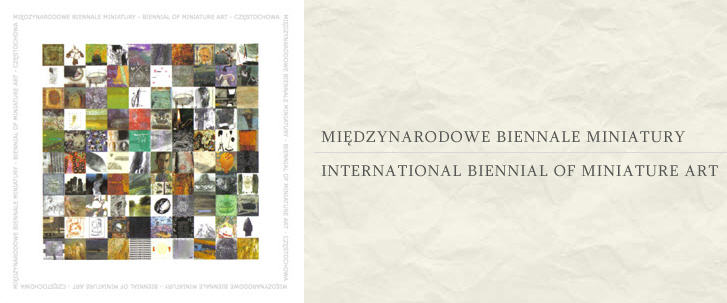 30.8.2008-31.12.2008
GALLERY 'GAUDE MATER' (PL)
5th International Biennial of Miniature Art Czestochowa 2008
The Centre of Culture Promotion 'Gaude Mater', Dabrowskiego 1, 42-200 Czestochowa (PL)
INTERNATIONAL BIENNIAL (schilderijen-grafiek-tekeningen-fotografie)
Er zijn drie kleuretsen ingezonden van de serie 'Little Shells' passe-partout 20×20 cm.
De TENTOONSTELLING is ook in andere poolse steden te zien geweest.
● ● ● ● ● ● ●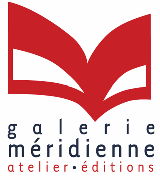 5.4.2008-31.9.2008
GALERIE MÉRIDIENNE (FR)
Les Mains du Clap
Galerie Méridienne, Place aux Herbes, 30430 Méjannes le Clap (FR)
KUNSTENAARS VAN DE GALERIE schilders, beeldhouwers, grafici en fotografen.